Mary Commisso – Director

Mary Commisso established Indeed Convey in 2013, in Port Melbourne, with the aim to deliver bespoke conveyancing services to her clients across Melbourne and Victoria. In 2017 she established Indeed's 2nd office in Williamstown, located at 92 Ferguson Street.
A Licensed Certified Practising Conveyancer with over two decades of industry experience, Mary works hard to help her clients achieve their property goals – whether they are buying their first home, buying or selling a family home or an investment, subdividing or developing property.
Leading a team of experienced conveyancing professionals, Mary oversees the entire conveyancing process and runs a "one stop conveyancing shop", acting as a conduit between her clients, estate agents, banks, and other transactional parties.
Mary strives to keep clients well informed and across the entire conveyancing process, delivering comprehensive documentation and advice– Indeed does not cut corners and we do not discount on safety. Mary's ethos is to deliver peace of mind to all her clients by ensuring that the (often) biggest sale or purchase of her client's life goes ahead without a problem. She wants to help her client's property dreams come true with her wealth of legal knowledge and experience, her strong team of 9 conveyancers and processes and procedures that ensure a smooth trouble free conveyance!
Mary stays ahead of the conveyancing industry through continuous professional development and is member of the Australian Institute of Conveyancers (Vic Division), an Associate of the Institute of Legal Executives, and PEXA (Property Exchange Australia) accredited – she is driven to succeed and improve her business.
With great knowledge of the property market, Mary is a fully licensed Estate Agent and she has previously owned LINK Conveyancing, Yarraville and FDC Lawyers, Port Melbourne.
Dayjelle Smith – Senior Conveyancer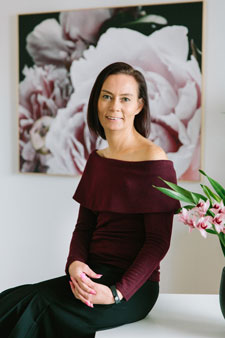 Dayjelle started working with Mary in 2001 at a business previously owned by her (Link Conveyancing I Yarraville).  After 8 years there, she left the industry for 5 years and then jumped back in 4 and a half years ago.  Dayjelle has been working with Mary and Indeed Convey since 2015.
Dayjelle has completed her Advance Diploma in Business (Legal Practice) and is now a fully licenced conveyancer.
When she is not at work, she is out and about with her little boy Cooper (mostly watching AFL or local footy).  They are both huge Western Bulldogs fans.  Dayjelle is always bright and bubbly and has the answers to all your conveyancing questions! She is our PEXA guru and loves a challenging complex conveyance.
Dayjelle is what Mary calls a "Conveyancing Rock Star" and together we make a formidable team.
Contact Dayjelle via dayjelle@indeedconvey.com
Karen Beacall – Senior Conveyancer

Karen is a successful manager, paralegal and senior conveyancer with over 18 years' experience working for legal firms and a large property developer. Karen joined the Indeed Convey family in 2018 and has quickly become an integral part of our team!
Karen loves dogs! She is also a food and wine enthusiast (another reason she has fit in so well with our team). Most weekends will see her spending time with her family, friends and fur babies and attempting to cook a culinary delight to accompany a good bottle of red.
Karen completed her Diploma of Financial Services (Conveyancing) in 2009 and has extensive experience in all facets of conveyancing including property subdivisions and retirement living. She is a wonderful team player and loves problem solving, doing legal research and achieving 100% customer satisfaction.
Welcome to the team Karen!
Contact Karen via karen@indeedconvey.com
Christine Stevens – Senior Conveyancer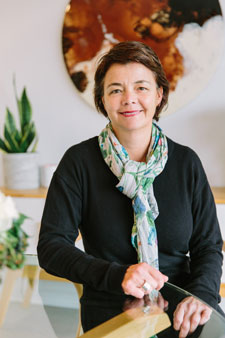 Christine recently joined Indeed Convey after more than 20 years working in the property department of both large and small law firms.
Christine enjoys assisting clients to make the conveyancing process of buying and selling a property, a less daunting and stressful experience.
Christine is a keen golfer and on most weekends, you will find her on the golf course.  Christine is a "no fuss" kinda girl (in her own words) and she is always working hard to get our client's properties settled with great ease and a quirky sense of humour to keep you amused along the way!
Contact Christine via christine@indeedconvey.com
Irene Wright – Conveyancer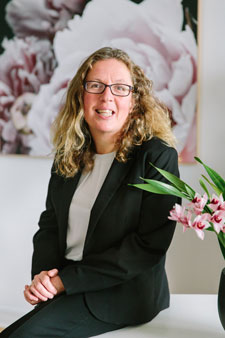 Irene joined Indeed Convey in 2017.
She is a focused person with strong interpersonal skills and the ability to communicate with others confidently at all levels. A team player possessing a grounded common sense approach to problem solving. Identified as personable, conscientious, enthusiastic and one who diligently fulfils responsibilities.
After 10 years being a stay at home mum Irene completed her RMIT course in 2015 and has enjoyed working in the conveyancing industry ever since. Irene loves settling our clients properties with ease and gets great pleasure in delivering the "settled" news and hearing the excitement in our client's voices at the other end of the phone!  In her spare time she likes to walk, rides her bike and plays tennis. Irene has a wicked sense of humour and we are sure was a comedian in her previous life!!!
Contact Irene via irene@indeedconvey.com
Deirdre Smith – Senior Conveyancer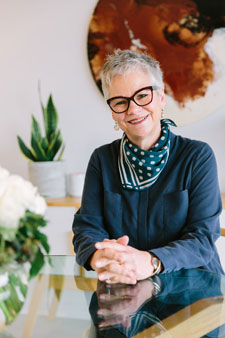 Deirdre has had many years' experience in the legal industry specialising in conveyancing and commenced her conveyancing career in 1984.  Her aim is to develop good relationships with all parties involved to ensure a smooth seamless settlement experience!
From teaching a conveyancing course at Swinburne TAFE to continuing her education by obtaining a Diploma in Financial Services &  Conveyancing she has kept up with current requirements and regulations of the industry including the transition to the new electronic platform PEXA.
Deirdre loves spending time with her huge family, her dog Oscar, reading and volunteering in her spare time!  Deirdre joined Indeed Convey in 2018 and she is already part of the furniture and we are never letting her go!
Contact Deirdre via deirdre@indeedconvey.com
Angela Younan – Conveyancing Associate

Angela recently graduated from RMIT after completing a bachelor's degree in Criminal Justice in 2015.
After graduating she began her career working at VCAT and soon after she developed a passion and interest in property law whilst gaining experience as a bench clerk and registrar in the Building and Property Listing Division.
Angela joined Indeed Convey in 2018 and is now also completing a Diploma in Conveyancing. Angela is an enthusiastic and talented young lady that takes on all her work with gusto and her appetite for learning will see her go a very long way in our industry. She loves the outdoors and great music!
Contact Angela via angela@indeedconvey.com
Claudia Leyton – Conveyancer

Claudia joined our team in March 2019.  She completed her diploma in financial services, (Conveyancing) at Swinburne University in 2012.  She has previously worked as an office manager, paralegal and conveyancer at a boutique law firm in Berwick.
Claudia also has a Bachelor Degree in Biological Sciences, a Diploma in Disability, and Information Technology.  She has previously worked as a personal assistant, payroll and book keeper at medical practice and is a Disability Instructor before becoming a Conveyancer.
Claudia enjoys spending time with her family, friends and her dogs.  She also loves cooking, Latin dancing and entertaining at home. Claudia can be contacted at claudia@indeedconvey.com